Environmental Sensitivity
Serving Kaua'i with Aloha
Kaua'i Mechanical Inc. continues to be the island's industry leader in mechanical solutions for heating, ventilation, air conditioning installation and repair, sheet metal fabrication and installation, and indoor air quality systems. We offer a wide range of services to our customers who we treat like family ('ohana). At Kauai Mechanical, our core values are quality of service and aloha. The best way we can serve our customers is by giving back to our community and providing "The experience you need for the quality you deserve."
Colby Ayonon, CEO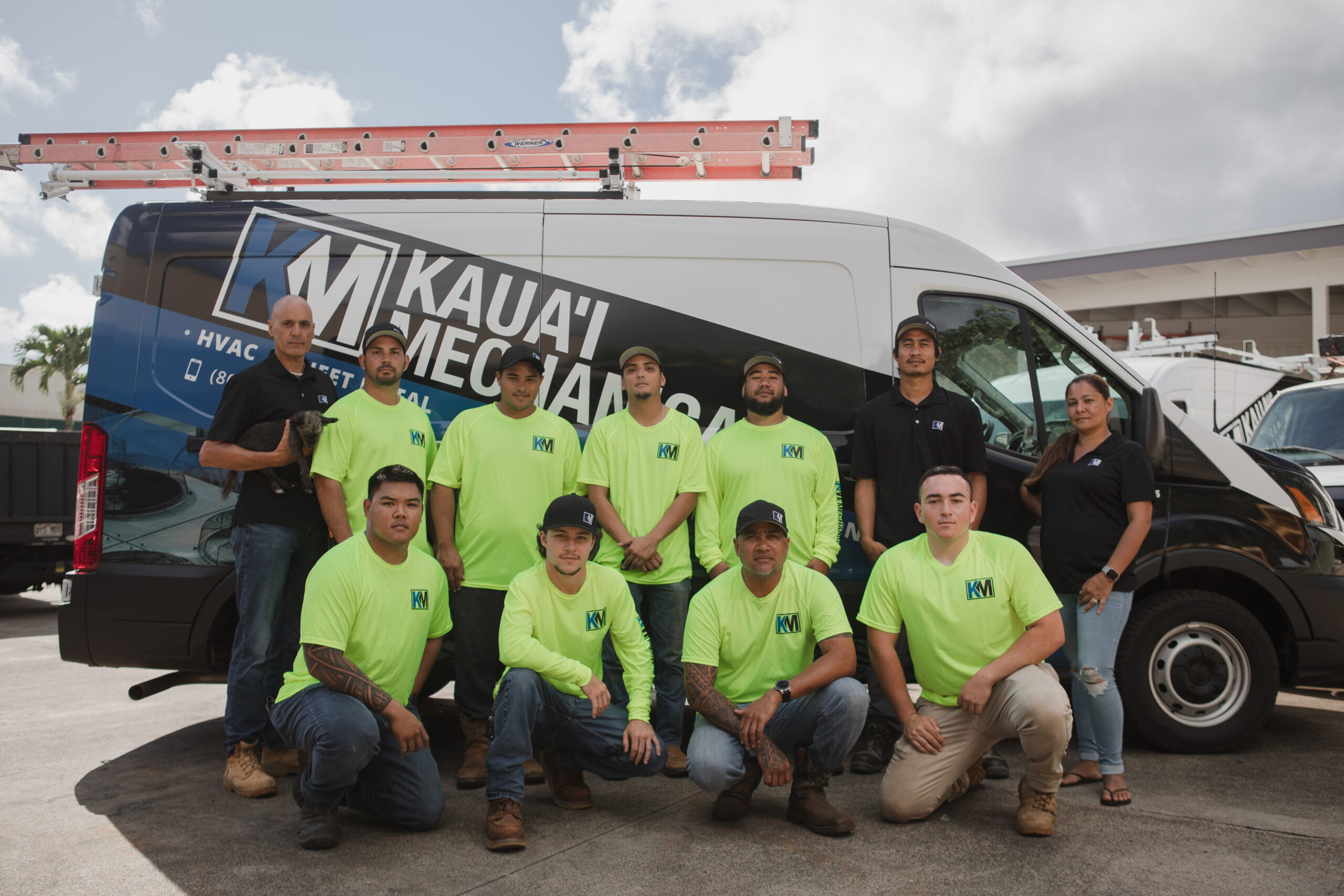 Operational Assessments
Design Build Services
Planned Maintenance
Emergency Repair
Energy Optimization
Refrigeration Services
Sheet Metal Fabrication
Plumbing Services
The experience you need for the quality you deserve.
Kauai Mechanical is Kauai's premier commercial HVAC contractor, offering comprehensive services for virtually any building—commercial, industrial, and institutional.
Our focus on energy efficiency means that your HVAC mechanical systems will provide year-round comfort while lowering operating costs, providing you the greatest return on your investment.
Dedicated Customer Teams & Quality Services
1702 Haleukana Street
Lihue HI 96766
Phone 808-822-2770
Email info@kauaimechanical.com